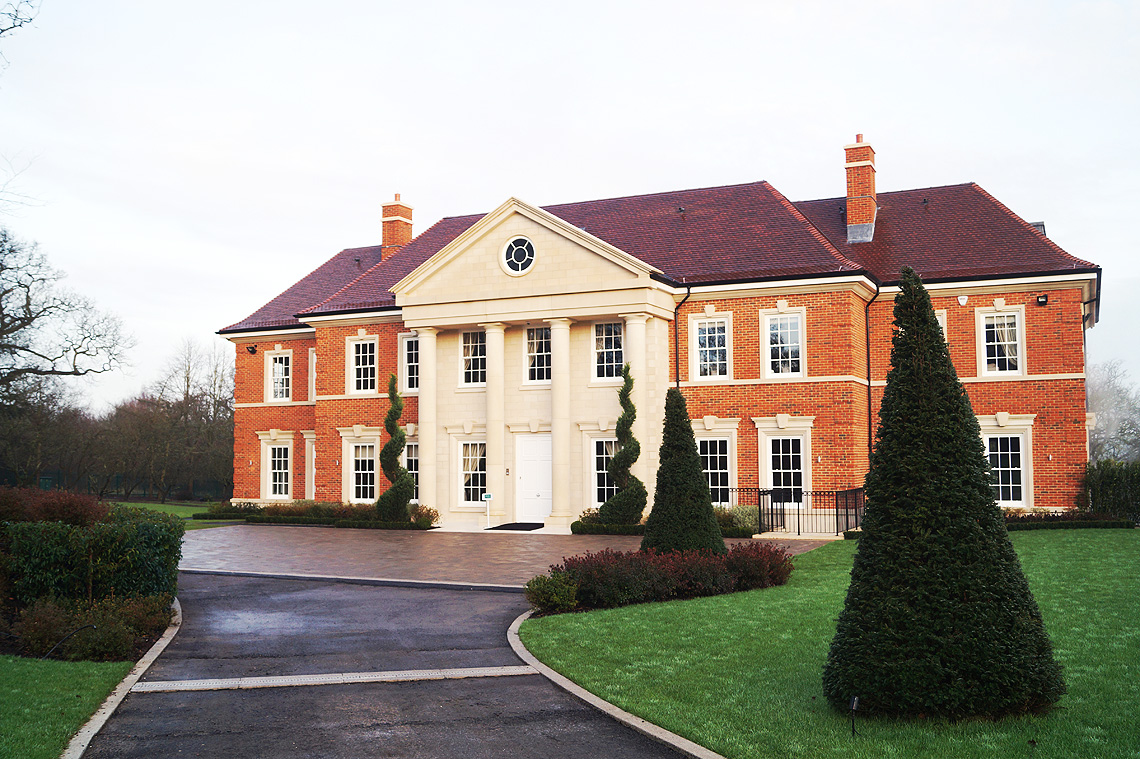 Cavendish House
This is dewstones flagship project. This property is a 21000 sq ft soft super mansion.
All brickwork is a hand made Micklemarsh soft metric brick with cream mortar finished with a shallow recessed joint.
The main features of this project are the large rear stone portico and ashlar stone blockwork and the main feature being the stunning front stone facade. Other features include brick quoin corners feature stone window details and stone band courses.
All stone work and external hard landscaping by Dewstone.
Totteridge Oak Lodge
Oak lodge is 15000 sq ft comprehensive refurb.
This project was stripped back to leave only two remaining walls then rebuilt retaining many original features and a major part is new build. The new build includes newly formed arches and rental courses to match the original building. Many of the original arches were taken apart, cleaned and rebuilt and then re fitted.
The bricks on this project are new imperial stock bricks to match existing with the original building raked out, cleaned and repointed by Dewstone. All stone copings and stone sills also installed by Dewstone